Our Alcohols and High-Proof Spirit bases are sourced globally and delivered from eight US distribution centers. Select your industry to find out more about how
can advance your brand
Pure Grain Alcohol
Alcohol Type




Characteristics




Inventory

Pure Grain Alcohol, U.S Distilled (4x distilled & 6x distilled available)




190 & 200 proof available, Kosher, Gluten/Allergen Free, GMO Free




Stock

Neutral Sugar Cane Alcohol, Imported




190 proof, Kosher, Non-GMO, Gluten/Allergen Free




Stock

Neutral Grape Alcohol, Imported




192 Proof, Distilled from many French grape varieties




Special Order (6000gal ISO Containers)

Bavarian Apple Alcohol, Imported




192 proof




Stock

Neutral Potato Alcohol, Imported




192 proof




Stock
Organic Alcohol
Alcohol Type




Characteristics




Inventory

Organic Wheat Alcohol, Imported




190 proof, USDA/NOP Organic Certified, GMO Free, Kosher, Gluten/Allergen Free Italian Wheat




Stock

Organic Sugar Cane Alcohol, Extra Neutral, Imported




190 proof, USDA/NOP Organic Certified, Kosher, non-GMO, Gluten/Allergen Free




Stock

Organic Corn Alcohol, U.S Distilled




190 proof, NAFTA Compliant, USDA/NOP Organic Certified, Kosher, GMO Free, Gluten/Allergen Free




Stock
Non-GMO Verified
Alcohol Type




Characteristics




Inventory

4x distilled Extra Neutral Sugar Cane Alcohol




190 proof, Kosher, Non-GMO, Gluten/Allergen Free




Stock

Organic Extra Neutral Sugar Cane Alcohol




190 proof, USDA/NOP Organic Certified, Kosher, non-GMO, Gluten/Allergen Free




Stock
Non Neutral Specialty Alcohols
Alcohol Type




Characteristics




Inventory

Bourbon Whiskey




Mash Bill: 75% Corn, 21% Rye & 4% Malted Barley




Stock

Rye Whiskey




Mash Bill: 95% Rye & 5% Malted Barley




Stock

Jamaican Power Rum (used as high concentrated flavor)


150 proof, 100% Jamaican produced. Blend of small batch pot still rums
Flavor Profile: Banana, Pineapple, Papaya, Mango, Coconut
Kosher option available


Stock

Barrel Aged Rum (used as high concentrated flavor)


150 proof, Origin: Trinidad, Barbados, Guyana
Blend of light column still rums tropical aged in small American oak barrels
Flavor Profile: Woody, Caramel, Vanilla, Coconut, Cinnamon, Nutmeg, Allspice


Stock

French West Indies Rum (used as high concentrated flavor)


150 proof, Origin: Martinique, Jamaica, Trinidad, Barbados & Guyana
Blend of intense pot still rums and mellower column still rums
Flavor Profile: Dry, Grassy, Herbal & Savory
Kosher Option Available


Stock

2 YR V.S. French Cognac




130 proof, Aged in oak casks from the Limousin Region




Stock

5YR French Brandy




130 proof, Aged in oak casks from the Limousin Region




Stock

Handcrafted, Ready Made Gin




160 proof, 3 flavor profile options: London Dry, International & New World, 6x distilled base. Also available aged in New American Oak Barrels




Stock

17% ABV Neutral Cream Base KOSHER
*Storage must be between 55-74 degrees for shelf life of 1 YR
Fat: 15.4%
Total Solids: 39.0
Density: 0.015 at 20 degrees C
Viscosity: 30cp
pH: 7.2
*pH of added ingredients must match 7.2pH of base cream


Stock
Our Unique Supply Chain
Our wide selection of globally sourced alcohol & efficient supply chain ensures best price, quality and availability.
Packaging


We offer all the industry standard packaging options. We can supply in Drums, Totes and Tankers.
Custom Product Formulation


Need a custom blend or something specific for you alcohol needs. Give us a call and we can source and formulate to fit your needs.
Raw Material Sourcing


We purchase our raw materials on the open commodity markets around the world. Globally sourced and available locally out of our 9 distribution facilities.
Distribution
We ship our products from strategically placed warehouses across the U.S.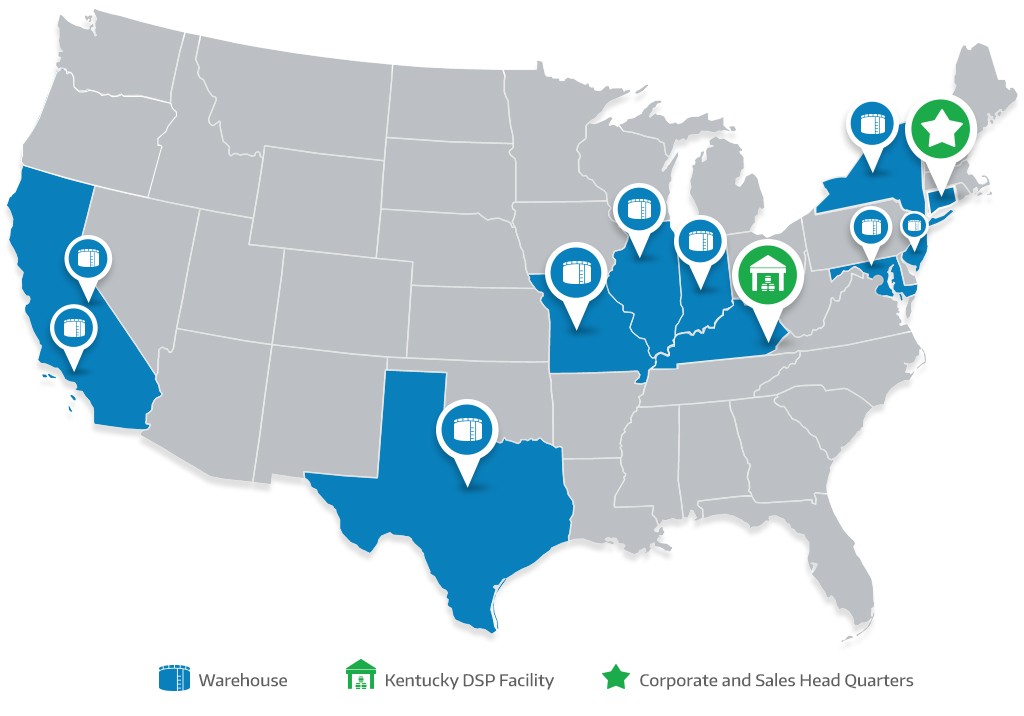 Food & Flavor Alcohols
We supply food and flavor companies with high purity, food-grade, non-GMO, and organic certified alcohols for formulation and extraction. Our broad product selection improves your formulating choices as well as offers you the most economical option in the market.
Our Unique Supply Chain
Our wide selection of globally sourced alcohol & an efficient supply chain ensures the best price, quality, and availability.
Benefits of Food & Flavor Alcohol from Ultra Pure
When you choose our food and flavor alcohol, you gain many benefits including:
Gluten-Free and Allergen-Free Alcohol
USDA-Certified Organic and USP Verified
Fast Delivery with Warehouses Across the USA
Most Economical Option on the Market
Improve your Formulations and Extractions
Experienced & Dedicated Sales Team
Working with food and flavors requires the highest quality ingredients and trust in your suppliers as possible. When you need food and flavor alcohols, you need high-quality alcohol you can use to create the best product to represent your brand. At Ultra Pure, we a multitude of alcohol products for your extractions and formulations.
Top Foods, Flavors, & Extracts Containing Alcohol
Some of the most common products made with alcohol include:
Pure Almond Extract
Lemon Extract
Vanilla Extract
Banana Flavoring
Pure Mint Extract
Bitters
Coconut Flavoring
Lavender Extract Paste
Marsala Cooking Wine
Vinegars Used for Cooking
Mustards (Many use white wine, whiskey, or beer)
Soy Sauces
Sugar Substitutes and Sweeteners
Teriyaki Sauces
And More!
If you're trying to create a new food product or flavoring, pure food-grade alcohol may be necessary for your process. Many products falling into the food, flavor, and extracts category contain or use food-grade alcohol in the process.
FCC Alcohol from Ultra Pure
We supply the largest selection of alcohols for foods and flavors in the world. Our ingredients are sourced globally and we use our seven warehouses across North America to deliver directly to you.
Whether you're creating beverages, spirits, or food products, we have the right alcohols for your specific needs. If you're in the Food and Flavor Industries, we offer the highest quality 190 or 200 proof pure grain, organic certified or Non-GMO Project Verified alcohols Our specialty alcohols offer a chance for your products to stand out in the marketplace.
We have the largest selection of pure alcohols to help you develop the right products for your brand. Whether you're creating essential oils, extracts for flavorings, or any other type of formulation, we provide the alcohol you need.
At Ultra Pure, you get a partner ready to help you move your business forward. Our team is dedicated to helping you source the highest quality ingredients for you to achieve superior products and at the best cost.
Sugar Cane Alcohols are NON-GMO PROJECT VERIFIED