Specially Denatured Alcohol (SDA) , 190/200 Proof
Formula




Proof




2-B (Heptane)




190/200




3-A




190/200




3-C




190/200




23A




190/200




30




190/200




35A




190/200




38B




190/200




40B




190/200






All other approved SDA Formulas available upon request



Completely Denatured Alcohol (CDA) and Proprietary Formulas
Formula




Proof




CDA 18




190/200




CDA 19




190/200




CDA 20




190/200




CDA 35




190/200




CDA 12A




190/200






Custom Solvent Blends and Proprietary Formulas Based on Customer Needs



Organic Denatured/Custom Blends
Organic Certified Specially Denatured 38B 190 Proof Formula:




10 pounds of Essential Oil (inquire for a list of various approved oils)
Grain or Sugarcane Based blend
In-house or Customer supplied organic denaturants


Our Unique Supply Chain
Our wide selection of globally sourced alcohol & efficient supply chain ensures best price, quality and availability.
Packaging


We offer all the industry standard packaging options. We can supply in Drums, Totes and Tankers.
Custom Product Formulation


Need a custom blend or something specific for you alcohol needs. Give us a call and we can source and formulate to fit your needs.
Raw Material Sourcing


We purchase our raw materials on the open commodity markets around the world. Globally sourced and available locally out of our 9 distribution facilities.
Distribution
We ship our products from strategically placed warehouses across the U.S.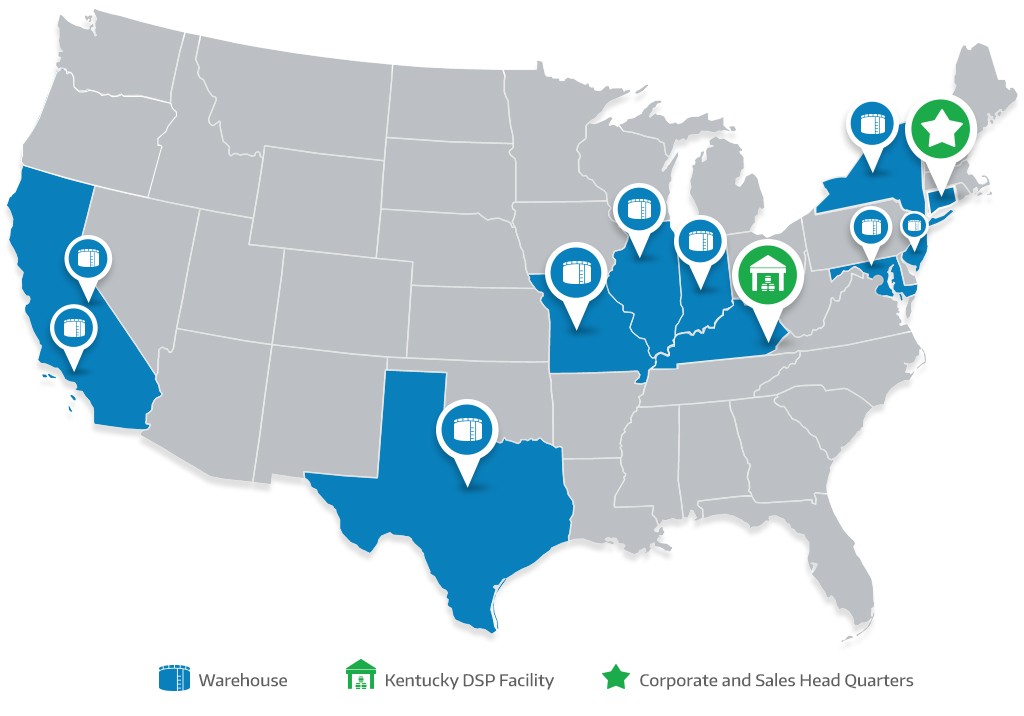 Industrial & Personal Care Products
We supply pure, specially denatured (SDA), and completed denatured alcohol (CDA) with multiple packaging options for various industrial applications such as hand sanitizers, antibacterial lotions, fragrances, detergents, adhesives, coatings, etc.
Our Unique Supply Chain
Our wide selection of globally sourced alcohol & an efficient supply chain ensures the best price, quality, and availability.
Creation of Industrial & Personal Care Products
When you need to create a new line of industrial and personal care products, you need to be certain of the best alcohol type for your application. From hand sanitizers to detergents to adhesives, many industrial and personal care products depend on pure and denatured alcohol. It is important to note hand sanitizers will not work properly without the right alcohol type and content (%).
At Ultra Pure, we supply pure and over 50+ denatured alcohol formulas approved by the U.S. Government for many unique applications. We offer specially denatured, completely denatured, and even custom blended alchols. Our experienced team stands by to provide you direction, quality, and options for whatever you may be looking for.
Denatured vs. Non-Denatured Alcohols
Specially Denatured Alcohol (SDA) is regulated by the Alcohol, Tobacco, Tax & Trade Bureau. This agency has recognized over 50+ unique formulations with specific denaturants for unique applications that will fit your needs. Given their denaturants, It's made unfit to drink and it's also exempt from the federal alcohol excise taxes for approved users. Users must apply directly with the Alcohol, Tobacco, Tax & Trade Bureau for an approved permit before purchasing.
Non-denatured alcohol or ethanol is intended for fuels and foods. It's made from fermenting grains and distilling off the ethyl alcohol. This form of pure alcohol is at least 95% concentrated It can be made to be used as food-grade alcohol.
With industrial and personal care products, Specially Denatured Alcohol is used primarily since in most applications it does not need to be food-grade.
SDA vs CDA
SDA or specially denatured alcohol has specific approved additives and denaturants for the applications it's made for. The Alcohol and Tobacco Tax and Trade Bureau regulate this type of alcohol.
SDA alcohol is denatured at levels as low as 1% to 10%. This minimum level of denaturant used in this type of alcohol makes them capable of being un-denatured. A permit is required to use, store, and resell SDA.
Completely denatured alcohol or CDA, on the other hand, has been thoroughly denatured and has become completely unfit for use in beverages. The denaturants used in this type of alcohol are nearly inseparable from the actual alcohol. CDA can be used without permit restrictions since it doesn't have the same risk of being transformed into a beverage.
Denatured Alcohol for Labs and Cosmetics
The type of denatured alcohol used in cosmetics will likely have a bittering agent and water within the formula. Other chemicals can also be added to the formulation, along with additives.
At Ultra Pure, we offer the the highest quality specially denatured alcohol and completely denatured alcohol for any type of product. We even provide organic denatured and custom blended alcohols.
Contact us today if you're ready to partner with UItra Pure, the leading choice for your SDA and CDA alcohol needs.
Sugar Cane Alcohols are NON-GMO PROJECT VERIFIED